As I continue going through the school year, and going through my first lasts and last firsts, a realization has dawned on me.
And that is that the Glendon community as I know it, the organizations I have spent hours of my life building, working for and contributing to, and the spaces that I have laid claim to as my home, will continue on without me in May when I graduate.
And I'm okay with that.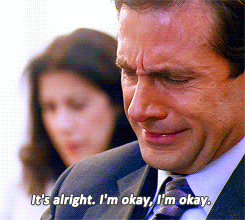 This isn't to say that I believe that I am the sole factor holding the Glendon community together or that I had assumed Glendon would go up in flames the second I left campus. But rather that, I have seen this community grow and develop and I know that after I leave it will be left in good hands, and hands that will make it better than I ever could hope for.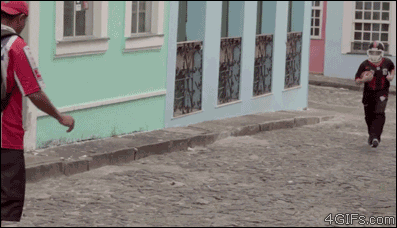 During the GCSU Council retreat over the summer, I excused myself from a visioning session for a bit (probably to get more snacks), and when I came back I just watched the other council members work on figuring out our vision for the year. And I found myself getting emotional. Because I realized that these students, who were all younger than me and had been my froshies or residents, cared so deeply for the community. And I started crying because since first year, the GCSU has been my one constant.
Every year during Frosh Week, there is an LGBT and Ally Reception, and in my first year there were maybe 20 people sitting in a circle. And this year, in my 5th year and as the co-coordinator of GLgbt*, I had the chance to address over 100 people at the reception. And I cried (noticing a recurring theme here…?) after my speech. Because to have seen so much growth in the strength of the queer community at Glendon, and the amazing support from allies, warmed my heart.
My friend, Marise, who was one of the AMAZING Orientation Chairs this year, frequenty says that we, as student leaders, will not see our true success, which is our legacy. Our success will be apparent in decades when the work we've done, the organizations we've worked for and the culture we've fostered at Glendon continue to feel the effect of our short time here.
And I fullheartedly believe that. I am super proud of all the work I, and my fellow student leaders, have done over the last few years. But for me, the true success will be if I come back to Glendon, in a few years, and GCSU is offering more services, reaching more students and has advocated for student rights and issues. The success will be if GLgbt has continued as a champion for safe spaces, for inclusive and accessible language and for equal human rights. The success will be that students still continue to love Glendon. If the Glendon student experience is even just half as amazing as the one I've had, and am having, then I know they will have an incredible one. But knowing Glendon, and knowing the community, the student experience will only get better and better as the years go by.