Part of my decision to take a full-course load this year was because I'm taking is a Directed Readings course that I designed with Jennifer Sipos-Smith (aka one of my favourite people ever). But what is a directed readings course? Find out after the jump! (I'm cool, and understand blog terminology.)
What is a directed readings course?
A directed readings course is essentially a course that focuses on an area of study that isn't covered in any of the course offerings by a program. Any student that wants to do this, I would suggest to go to the chair of the department you want the course to be a part of, or a professor you work well with, and get some guidance from there. The latter is why I ended up approaching Jennifer.
Okay… what is YOUR directed readings course?
Last year I started thinking last year about the fact that I wanted to write either a thesis, or a major research paper, especially as grad school started becoming more of an option for me, Jennifer Sipos-Smith was a natural selection to be a mentor/supervisor for me. I took her Leadership class two years ago, and also have been able to work with her on a couple projects since then.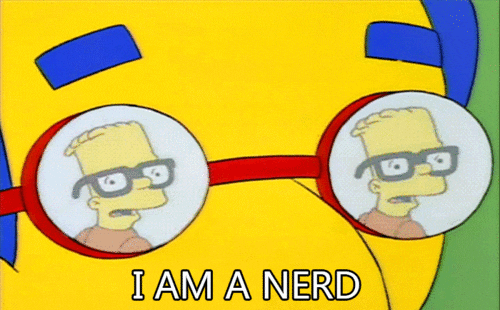 Over the last year, we've discussed this course, and together with two other students, Clivane (learn more about her here), and Alexina, we are enrolled in SOSC 4100: Strategic Public Relations in a Changing Workplace. Jennifer has facilitated this course a couple times before with other students, and the best thing about it is that it changes student to student.
There are two major components to the course – being a course coach and my major research paper.
Course Coach for SOSC 3205
One half of my mark will be from acting as a course coach for Jennifer's course, SOSC 3205: Leadership, Influence and Change. I took the course two years ago AND LOVED IT and so it was natural fit for Jennifer to ask me to be a course coach.What being a course coach means is that I will be assisting Jennifer with creating content for the course, helping facilitate discussions and leading a group of students as we create an online leadership community (Go like our page on Facebook!) And I even get to facilitate a couple workshops, which is basically like teaching in a classroom, which was my life dream up until 2nd year! You can bet I had some emotions that day.
Major Research Paper: Labour Relations in Higher Education
The original reason that I approached Jennifer was because I wanted to write a more substantial project about higher education. And we've decided that I'll be doing a major research paper on public relations. But how do I marry the two?
I'm looking at how university public relations strategies have reacted to labour disruptions (strikes, union deals, and even staff/faculty scandals) and how these strategies have changed over time especially with the advent of social media. How all of this ties into the student experience and how students respond to these public relations strategies will be a major theme in the paper.
I'll be relying heavily on public relations and higher education theories, but as well, thanks to my Qualitative Methods class with Dr. Joanna Robinson, I've decided that I want to conduct interviews with students and other stakeholders that have experienced labour disruptions at a university. And then I'm going to write a big paper on it! WOO!
I'm pumped for this course because it's making me realize even more how much I love analyzing, talking about and researching the higher education sector and leadership theory. This course will be probably the most influential in my undergrad career going forward because I got to design it around what I care about.