My first post back in 2011 was about Thanksgiving and so every year since then I've written another post about what I'm thankful for. And as I sat down to write 2015's, I realized that this year's also corresponds with my 100th post.
100.
A lot has happened in these 100 posts, and the past 4 years. It's my 5th year, and while I've loved my time at Glendon, and while I'm terrifiedexcitedscarednervoushappyandlikeimgoingtothrowupandcry for the future, I know that at the end of this school year, I'll be ready to go.
I'll be ready to move on to the next chapter in my life, wherever that takes me. I'll be ready to use all the lessons, experiences and skills I've learned over my 5 years at Glendon to be successful. So I want to thank the entire Glendon community…
… For supporting me.
I'm open about having multiple sclerosis, but when I was diagnosed at the end of my first year, following my doctor's recommendations, I didn't tell many people that I had MS. That lasted all of 6 months, when I realized that keeping that to myself was detrimental to my ability to process it. I needed that support from the Glendon community – and when I finally started to tell people, the support I got from friends, staff and faculty was incredible. And since then, and with the strength and courage from everyone, I've become an MS ambassador and will be attending the Multiple Sclerosis Society of Canada's lobby day at Queen's Park later this month – but I couldn't have done that without everything I've learned at Glendon.
Remember when I came to Glendon to be a high school teacher? Remember when I didn't get into the education program? And remember when Glendon helped me find a new career path and passion that fits my values so much more? I do. And that has been one of the most influential "failures" of my life. It helped me learn about myself, about how life takes weird turns at times and what I truly care about in life. And through my role as a course coach in Jennifer Sipos-Smith's leadership class, I'm actually getting the opportunity to teach and facilitate in an actual classroom – so really, my dream to teach has come full circle.
… For the opportunity to learn that what I do matters.
Being involved in the Glendon community the last few years has been integral to my experience here. And while the life lessons, the milestones and the accolades I've received have been great, the greatest compliment I've received is when folks tell me that something I did, no matter how small I thought it was, made them choose Glendon, made them want to run for council, made them want to apply to be a don or just made their day a little brighter. I'm never good at receiving compliments like that in person, and when I do, I tend to shrink in my seat. However, I'm thankful not only for the opportunities I've had to make a difference, but I'm thankful for all those people who tell me I've made a difference, despite my awkwardness.
… For helping me start to discover who I am
The biggest lesson I've learned/am learning is discovering who I am. I've found that I've always been able to adapt my demeanour, behaviour and personality into many different situations. And because of that, I never used to have a strong sense of who I actually was, because that would always change. But I'm starting to realize that I am learning who I am as a person, as a leader and as a community member. I am able to pinpoint values I care about, topics I am passionate and knowledgable about, and even my areas of weakness. And that's through the many opportunities I've had at Glendon to learn and reflect, including this blog.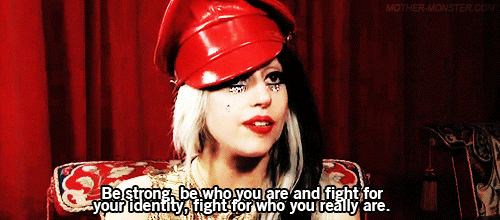 Coming to Glendon has been the greatest decision I ever made. Thank you to Glendon. Thank you to every student, staff and faculty member. Thank you for every laugh and every late night stressing over a paper. Thank you for every "failure" and for every success.
Happy thanksgiving, everyone!